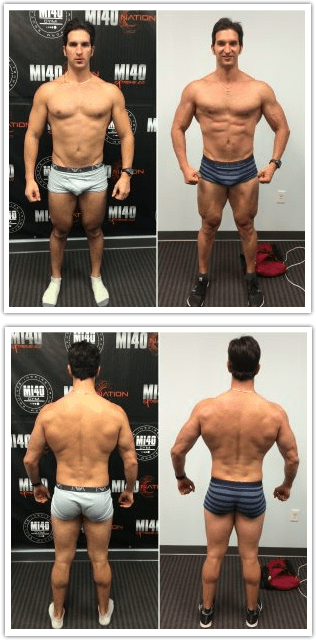 VINCE DEL MONTE
This past winter I spent 6 weeks training with the Hypertrophy Coach under Ben Pakulski's strong recommendation. We trained 5x per week for 6-weeks straight and over the course of the 6-weeks I re comped my body… and I won't lie, my nutrition was crap. Truthfully, I wasn't committed to sticking to an eating plan so I was quite shocked to see how I lost body fat and gained muscle despite a not even "ok" meal plan. THIS is the power of increasing the intensity and volume of the workouts with perfect exercise execution.
I'm personally a huge proponent of optimal exercise execution and have actually learned mechanics from the same teachers and courses that Joe and Big Ben learn from so I thought the biggest benefit I would get from the 1-on-1 training was a "few tricks", a few "cool exercises" and a "consistent push" and I was a tad skeptical with how much new info I would acquire. Wow, was I wrong.
From the first rep of the first workout my love for training smarter, and not just harder, increased exponentially. I rediscovered the power of "less is more", "quality over quantity", "It's not what you do but how you do it." I can imagine that coaching someone to use perfect form can get "boring" for the trainer and I was impressed to see Joe equally passionate and dedicated to ensuring I made each inch of every rep matter. It's one thing to preach good form, it's another thing to enforce it and be a patient coach and give the client the chance to re learn movements without giving up on them.
I really enjoyed the structure of the workouts i.e. starting with your activation sets then moving to your load sets and then output sets. Simple, hard and effective. Joe is a wealth of knowledge and always introducing new exercises to keep the workouts interesting and I have to admit that I've stolen a number of his moves to share with my own followers 🙂 Also, I experienced a few of the hardest leg workouts of my life — we'll save that story for another day!
I think I dropped around $10,000 while I was working with Joe and it was the best money I've ever invested into my personal, professional and physique development. He's a world-class trainer when it comes to building lean muscle mass… the smarter way."
Vince Del Monte
Honors Kinesiology Degree, WBFF Pro Fitness Model, PICP Level 1 and 2, Precision Nutrition Certified, Author, Living Large: A Skinny Guy's Guide to No-Nonsense Muscle Building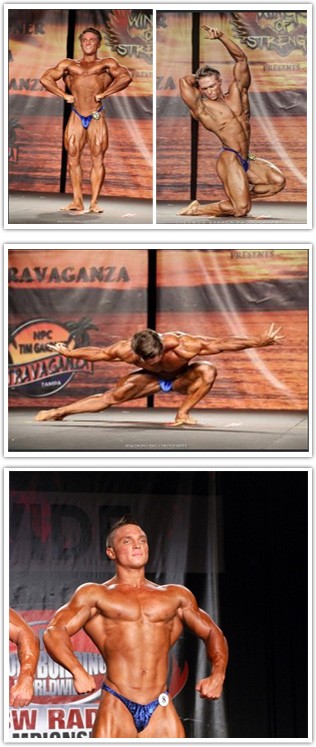 Joshua Vogel
Since I started training with Joe I would say overall composition has improved. Especially in my rear delts, arms, and back. Learning cues for execution and taking my intensity to the next level has really helped. Now I think less about the weight being moved and more about the muscle being worked. Feeling an exercise correctly really makes all the difference especially in bringing up those weak body parts.
When I execute exercises I understand more how to activate muscles and really feel them working. Previously I had a hard time feeling and developing a few lagging body parts, particularly back and delts. Now I love training delts and back now because I know WHAT to do.
I've met and have been around a lot of people in this industry. From research lab rats to top level pros and no one has the knowledge and skill set of Joe. He not only looks like captain America, he is as smart as Einstein. He has a great way of teaching you cues and proper technique with explanations of "why" you should do "x". I always say to surround yourself with the best in order to be the best and i'm beyond grateful to have Joe in my corner. In addition Joe conducts himself with a very high level of professionalism. You can go from lord of the rings talk with me to let's get to work in .02 seconds and keep focused.
After our first few sessions together my first thoughts were:
1. Why do I hurt so much where I need to hurt?
2. This is amazing, highly worth my time.
The workouts are always challenging, but not to where it's uncomfortable to train. I get my butt handed to me on a silver platter, but I Learn something each time and it fires me up for my solo sessions.
Joshua Vogel
I am a competitive power-lifter and bodybuilder. I thoroughly enjoy training as really made me realize little cues I need to focus on to take my workouts and training to the next level. You couldn't ask for a better guy to have as an influence.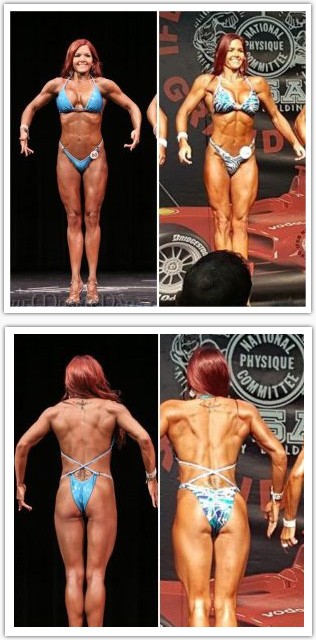 Amy Parker
I was referred by a friend to the mi40 team, specifically trainer Joseph Bennett whom I started working with back in October of 2015. I was looking to gain more muscle mass in order to bring a better package, as I'm an NPC Figure Competitor.
I had competed in two shows prior to training with Joseph Bennett & wasn't satisfied with my physique, specifically my legs, as they have always been my weakest area. After a few training sessions with Joe, I realized he wasn't playing games lol. In fact, I knew I was in good hands and with his nutrition expertise and how he orchestrated my workout splits left me with a dramatic change in my appearance in just 7 short months, which lead me to take first place in my class in May of 2016.
PHOTO CREDIT: John Hawley
He has taught me to execute exercises properly, feeling every muscle fiber throughout the exercise and allowing me to focus on the specific muscle I'm training without bringing other muscle groups into the picture. Joseph Bennett's knowledge & professionalism is incredible and I would recommend him to anyone who is trying to take their physique to the next level.
Amy Parker
NPC Figure Competitor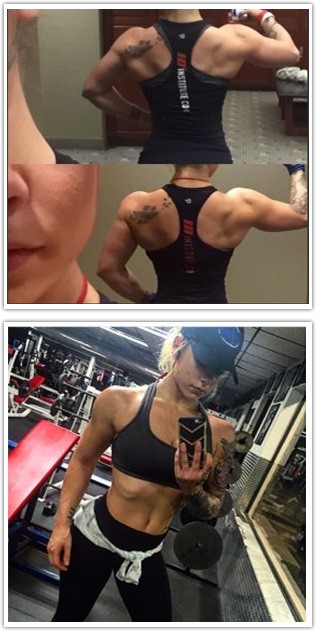 Dani Dillon
21 year old who chose a life for herself that entailed taking her mind and body to heights that seem foreign to most.
My name is Dani Dillon, I am a nationally qualified and IFPA pro figure competitor from Kansas City, MO. I moved to Tampa at age 20 seeking growth and opportunity. Mi40 is a gym I happened to find via Instagram, I was very familiar with Ben Pakulski for he is a huge inspiration in my career. I commented on one of the pictures inquiring about the possibility of training with one of the elite trainers there. Fast forward 4 months and a notification came through in response to my comment and it was Joe! Joe Bennett the hypertrophy coach! My entire being filled with joy and excitement because I was going to get a chance to train with the best of the best, and that was why I came to Tampa.
After my first session with Joe I knew that I was going to grow so much from working with him but I had no idea the incredible impact this experience was going to have on me. After moving to Tampa I was struggling to keep up with the cost of living here and it showed in my training, I forgot what it felt like to push past the burn of those extra 5 reps that counted the most. My connection to the weights had become transparent. Once I started training with Joe, that light of purpose and meaning between myself and the weights was back. I was pushed and forced to become uncomfortable again in the gym which is exactly the level of comfort one needs in the gym in order to become better.
I am a trainer myself and knew that the most valuable gift you can give a person is the gift of impact. I always say my mission is to leave my mark on every life I touch. Joe left his mark on mine.
The amount of knowledge I developed while training with Joe has forever changed not only my own but my professional approach to training. The way I work my program and clients' programs has Joe's secret sauce mixed in now! See, being a young trainer and having been one since the age 17- fitness and this industry of physical and mental development was all I knew. I have studied training/nutrition/ supplement methods, concepts and approaches day in and day out as if I was my own university. Joe was the one who connected dots for me and also helped me justify a lot of my ideas or approaches.
Every time we trained I was sore in the exact place we had worked. I understood body position, placement and pathways in which would effectively execute a muscle's active range of motion, greatest points of resistance/tension and my mental connection through the firing of the central nervous system.
OK a lot I know, simpler terms…I could lift weights the right way for the right muscles being targeted. This resulted in a thickening of my back and shoulders which was exactly what my goal was.
When it came to nutrition and supplementation, I was one of those super holistic and natural healers which was very similar to Joe's approach. He expanded on everything I knew and taught me a ton about detoxification, hormonal imbalances and inflammation. The tools he taught me are still to this day apart of my every day regime.
Joe created a platform for me to grow and develop myself as a competitor and trainer. He will forever be my trainer because he transformed my outlook and intellectual approach to training. But the the part that truly means the most to me is that he brought my heart and mind back together in the gym…where they belong. Thank you Joe.
Dani Dillon
IFPA pro figure competitor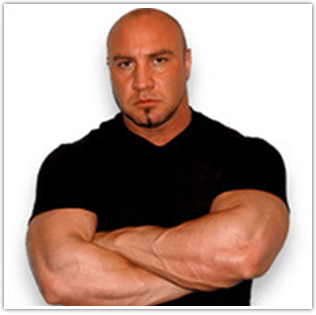 Paul Carter
Joseph Bennett is one of the best guys in the field of hypertrophy development and proper movement bio-mechanics. Joe not only talks the talk, but walks the walk and has improved his own physique immensely through his methods and countless of others as well. From nutrition to training, Joe is a fountain of knowledge and experience in his craft.
Paul Carter specializes in hypertrophy, movement mechanics, and body re-composition. He coaches pro bodybuilders and elite strength athletes, and works with some of the most respected minds in the strength and physique world.
Paul Carter
Hypertrophy, Movement Mechanics, Body re-composition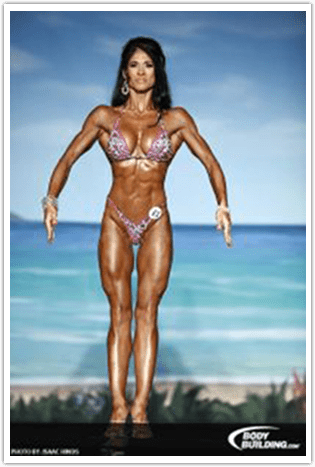 Tivisay Brinceno
Since I started working with Joe I learned it's not the amount of weight you lift that shapes a muscle but it's the squeeze and your controlled form which makes it grow and defined. The first muscle part that moves is the one you are shaping. Learning to isolate a muscle group is extremely important in muscle development. I learned the most effective way to shape glutes and the hamstrings. I have a mind and muscle connection with both muscle groups after training with Joe. Also, my glutes are tighter and have a more profound shape. My leg biceps "hamstrings" are now one my favorite muscles to train.
My execution is now more slow and controlled squat with a two second pause at the bottom and then squeeze glutes and extend to the top.
Hips remain and pressed on the pad when doing a lying hamstring curl.
On the leg press machine, pause is at the bottom of the press not at the top (legs extended.)
Glutes were my previous lagging body part, now I am very confident in training my them. I do know that in the soon future they will not be a lagging body part but one of my best.
Not only is Joe educated but he "walks the walk." He trains to compete which means that he is constantly studying on how to improve his physique effectively. Also, Joe shows an extreme passion for developing the body not destroying it by unnecessary weight lifting and bad form.
Joe's explanations regarding form and technique make sense. Missed opportunity if you don't train with Joe. He also has a style and mannerism that I am extremely comfortable with.
After our very first session I thought: Brilliant. I knew that I was at the right place to improve my physique.
My workouts were extremely challenging. Joe pushed me to the next level. I knew I was safe with his spotting and technique which allowed me "to go" the extra reps and added weight.I am an IFBB Figure Professional that is now stepping on stage for the 29th time to qualify for the Olympia. I'm constantly learning on how to improve my physique. MI40 is a perfect match for me because their in-depth knowledge of how the muscles are shaped/developed and grow. Joe understands my passion and drive to succeed in bodybuilding. There is no magic pill for it just hard work.
Tivisay Brinceno
IFBB Figure Professional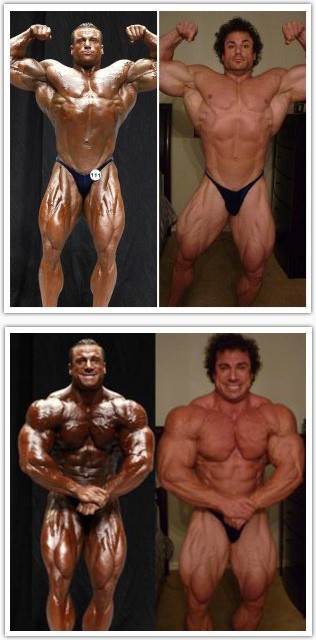 Anthony Pasquale
Work smarter not harder is a phrase often used in day to day life. When you train with Joe you learn what it feels like to train smarter and harder than you ever thought possible. Often times advanced athletes complicate the process of building a better physique or increasing performance. They worry about calculations, pre-workout formulas, macro nutrients etc. Joe filters out all of that and for each person identifies the real problem, your execution of an exercise based upon your structure and specific goals. If you think just because you have been training for 10 or 20 years you know everything there is to know, you are wrong. For those of you out there with seemingly unfix-able weak points in their physique, or lacking strength in certain movements ask yourself the simple question, if you KNEW there was someone out there who could help you solve the riddle of your weak point would you hire them? If your answer is yes, if you are serious about learning the level of INTENSITY and MENTAL FOCUS that is required to reach the highest level than Joe is your guy. The changes we made to my entire lower body and arms within 5 months were mind blowing, being trained by someone who knew how to bring my body to the utter brink of exhaustion workout after workout was nothing short of awesome.
So, ladies and gentleman quit saying "this is the year I take it to the next level," stop saying and start doing. Lastly, to those IFBB guys out there who grind it out year after year looking great but constantly getting critiqued by judges or minions online for never improving their "weak point," I say to you, hire this guy…you will NOT regret it!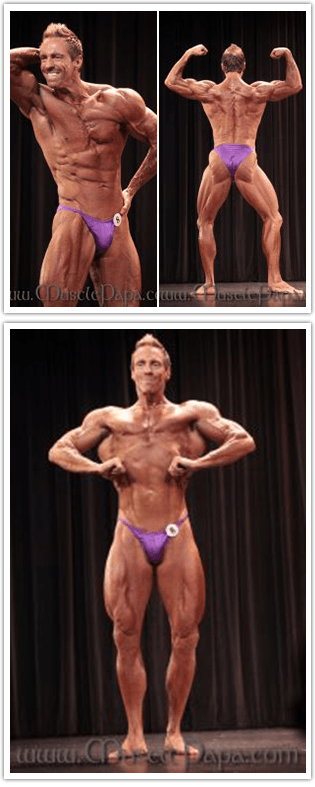 Alan Town
Joe Bennett is an outstanding master of his craft; incredibly bright with a treasure trove of health and fitness knowledge; expert in weight training, and nutrition. Joe brings a passion and enthusiasm unlike any other to every session. He makes each workout challenging, creative and most importantly, fun! Joe places a (high) value on "correct form" with each movement. He motivated me to push through my conceived limits to get results well ahead of my expectations. He is a wealth of information and an ongoing student within his profession. He is constantly re-upping his own game with continued new and more sophisticated fitness certifications.
One of the things I appreciated the most with Joe, is he works with the (whole) person – Mentally, emotionally, and physically. Joe taught me a lot about discipline and commitment. This has carried over into my career and made me a stronger and more successful executive… My proudest accomplishment while under Joe's strict supervision and guidance, was his encouragement and contest preparation, which led to a first place victory in the 2012 NPC Sunset Classic Bodybuilding Championship in the Men's Over 40 Heavyweight Division, and Masters Overall Title. In the 5 years that Joe trained me, he took me from a 190 pound frame with an 18% body fat to a 200 pound frame with a body fat below 10%. The principles, disciplines, and techniques that Joe presented, will stay with me the rest of my life…
-Thanks Joe, for your inspiring leadership! Alan T.
Alan Town
First place victory in the 2012 NPC Sunset Classic Bodybuilding Championship in the Men's Over 40 Heavyweight Division, and Masters Overall Title.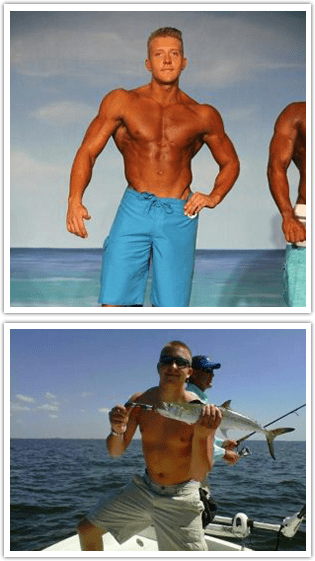 Gus Faulkner
I began training with Joe Bennett just over two years ago and continue to train with Joe today. I had already been training on my own for roughly two years but hadn't achieved the results I wanted and had bounced around listening to mixed advice through the gym, trying any supplement from GNC I could and not following any real diet plan besides "eating a lot." Needless to say, my results were mediocre at best.
In 2012 I decided I wanted to compete in my first Men's physique competition and was referred to Joe for advice and to meet with him for biosignature measurements. This was the day that changed my passion for training forever, Joe asked me where I thought I lacked and thought I could use work. Of course I listed pretty much everything, Joe gave me his no nonsense evaluation and a game plan. With his diet plans and DAILY training over the next few months my bodyfat, posture and muscle mass changed significantly. I felt better, looked way better and got considerably stronger, the most important thing however Is the incredible amount of knowledge and education I gained. This drove me to pursue more knowledge of nutrition, supplementation and physical training education, and to also pursue certification as a personal trainer as well.
In my first show I took 3rd place in my division and 1st place in the first responder category, in my second show (Valenti cup) I achieved second in my division. I plan to continue training with Joe and competing in the future. I highly recommend anyone who is looking to feel better, look better, get stronger and LEARN to work with Joe
Gus Faulkner
Personal Trainer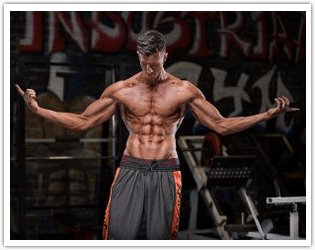 Matt Guise
Since our training session I have never been more focused on mind muscle connection and fibre recruitment. This has really helped me squeeze the muscle & work through full or part ranges of motion for the specific muscle.
Working with Joe has revolutionized the way I train! Yeah we all still like to throw some weight about sometimes but the mind muscle connection, the intensified pumps are all down to increased learning! Thanks!
I'm currently 13 weeks out of my first show! Exciting times! Now the levels of fat are dropping I am seeing good striations and can still hold great workouts even with declining fuel input!
The execution is the number one thing that has changed! I was a "bro" using every single muscle in my body to move the weight from A to B! Well no more! We put all of that out of the window! Joe taught me to activate & isolate the desired muscle and then to work it through its longest and shortest lengths and then to attack it through the full range! Such valuable advice! Ive not looked back since!
For those hesitant to work with Joe, or skeptical of his training efficacy, I would say if they are hesitant then they don't even need to be coming near the Mi40! I was so excited to get working with Joe to improve myself both physically & mentally that anybody who is thinking about it should stop thinking and pick up the phone or email!! If they got half of the information I got they would still be receiving value for money and priceless information that will last a lifetime! Don't delay! Start with Joe today!
From our very first session, Joe's attention to detail & knowledge was absolutely outstanding, he made me feel most welcome and you certainly knew how to keep somebody's focus during the session. His teaching methods and form execution was perfect and gave me the fired up motivation I needed for this prep!
The sessions were perfect for what was required… An improvement of knowledge and tips on execution to enable me to take my training to the next level! Nobody wants to be told to work harder when you feel you're giving your all but when somebody shows you how to work smarter then that's they key for me!
I got into the gym life 4 years ago and fell in love with it! Soon I graduated from the "bro lifting" to actually the scientific side of it all and I've never looked back… The progression has been immense and the people I've met along the way have added to the journey. I am so glad i've decided to compete to see how far I can push the boundaries! October 29 i'm coming for you….!
Many thanks to Joe for his input during training sessions which in turn has led to sky high motivation and the needed changes to my training to help me achieve my goal! Training with Joe has set me up for life with priceless information not available to the "bros" through google!
Matt Guise
Graduated BRO Lifting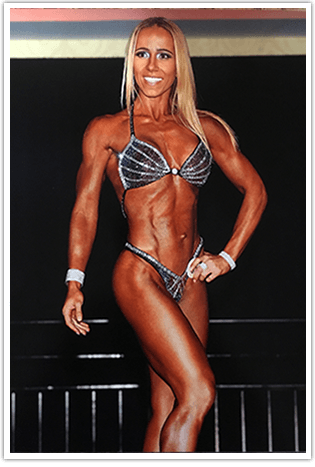 Viviane
When I first started training with you in July 2015, I don't believe I was in bad shape. But I wanted to lose weight while not losing muscle. I was not happy with my lower body, more specifically my glutes. Regardless of how many squats I did, my quads got bigger, but I was not able to firm up my glutes. I had the dream of stepping on a stage one day or looking like a fitness model from the magazine cover; but with my rear-end, I didn't think it would ever happen.
The first couple of weeks of training for me were a little awkward, and I confess that I thought about giving up. On the first shoulders' workout you handed me a 2.5 lb plate to do a lateral raise, I thought you were joking or underestimating my strength. I was used to doing it with a 20lb dumbbell and you handed me a 2.5lb plate! Well, I had no understanding about muscles isolation, so of course, without understanding this concept, I was really using my traps, back, arms, and even my legs to previously due this exercise… it was no wonder why my shoulders were so small!
The concept of following a slow and controlled process took a while to sink in, but the results developed pretty fast: hams grew, back got stronger and larger, shoulders popped and even my butt get tighter. Today I cannot imagine going back to my old training style.
What I like most about training with you, besides of all your knowledge of muscles structure, nutrition, competition and celebrities gossips, is that you are not there only to count reps. You know how to challenge my muscles and push me to my limit in every single set.
Months of training went by; and after so much hard work in the gym and following the meal plan designed by you, I not only lost weight, but I built more muscle and was ready to step onstage for the first time! I have no words to describe the feeling of having my kids on the audience screaming "that is my mom!", "go mom!" when I won first place in the class A and Masters division. And guess what? You were there to cheer me on as well; how can I thank you enough for that?
I cannot wait to see what we can do next time 😉
Viviane
First place in the class A and Masters division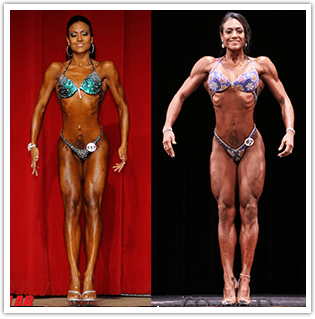 Viaura Centeno
I met Joe Bennett back in 2012 right after I started working as a personal trainer and was also getting ready to start prepping for a figure show, I wasn't happy with my coach at the time, I found myself falling out of love with training, I wanted to learn more and I wasn't getting that, I had a certain physique I wanted in mind and I ended up looking the complete opposite for my last show at the time, so I decided I was going to try it on my own… and then Joe and I met!
Working with Joe changed my life in more ways than I can put into words, he got me right away, he helped me get the physique I had in mind but most importantly I found my love for training again, learned so much about my body, nutrition and supplementation, just by working with him I've become a better trainer and a better competitor, he's not only my coach, he's my mentor and best-friend!
He's a unbelievable coach who understands functional anatomy and how the body works. He's an amazing writer and educator and is able to take complex topics, simplify them, and make them more easily accessible and understandable.
Viaura Centeno
Personal trainer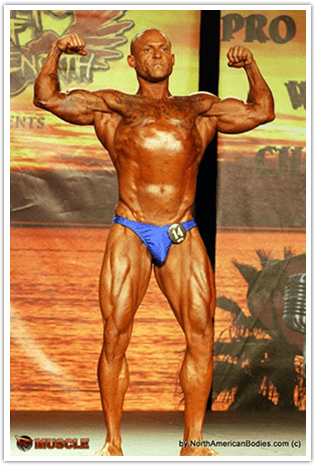 Philip Didonna
When I first met Joe I jokingly said, "I dunt have the genetics to get lean and have abs." Joe smiled and replied , "I think we can get you lean." During my first session I learned that my 40 year old 196lb body was @ 17% body fat. I was nowhere ear as in shape as I had previously thought…lol. I decided to pick a bodybuilding show and thus began our weekly training for my very first show. Joe patiently taught me not only about nutrition and supplementing, but more importantly how to maximize them in regard to meeting my fitness goals. We trained hard, and when I sometimes wanted to slack Joe pushed me even harder. Joe stressed the importance stars of proper execution of perfecting each rep. The weight not nearly as important as the tension and proper range of motion to get the most out of each exercise. The building g process continued and the body fat continued to drop as well!! When the dust cleared we had went from 196 @ 17% body fat to 179 @ 5%. Furthermore, the atmosphere created at mi40 is second to none. I would leave there each week re-energized, focused and hungry to conquer more goals. What a phenomenal experience! Thank you Joe and all the staff at mi40.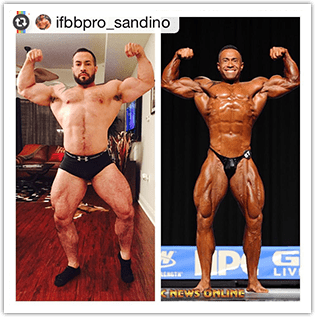 Pablo Ruiz
The first time I reached out to Joseph Bennett was to help me on my posing as I was competing in the 2015 Southeastern USAs as a bodybuilder with the goal to qualify for the NPC Nationals in Miami that same year. As we finished our posing session, Joe offered me a training session.
The first thing that came to my mind was, what is he doing to teach me that I already know. I had been training for 18 years and was hesitant on learning anything new that I had already applied or done in the past. So I gave it a shot and scheduled a training session with him at MI40 the following week. As soon as our session ended, I found out I knew nothing about training.
My goal before was to move as much weight from point A to point B. I learned about proper execution, contracting the desired muscle before anything else moved, keeping tension, and pushing your limits past the pain barrier. My body was transforming by the day. Unbelievable!!!! Three months later, I won 1st place in my weight class (Middleweights) at Southeastern USAs AND the Overall title as well. We continued training for 6 more weeks and I won my IFBB Pro Card as a Middleweight at the 2015 NPC Nationals in Miami.
Important to note as well is Joseph Bennett's professionalism. Never has he cancelled or been late to a session. He has always given me his undivided attention while we train. If I have a concern, he's always there.
Not to mention he traveled to both of my shows as support which I will never forget. More than a coach, I consider Joe a great friend. Hypertrophy Coach and MI40 Gym transformed my physique and made my dream a reality of becoming an IFBB PRO.
Pablo Ruiz
1st place Southeastern USAs (Middleweights) & Overall title, IFBB Pro Card 2015 NPC Nationals (Middleweights), IFBB PRO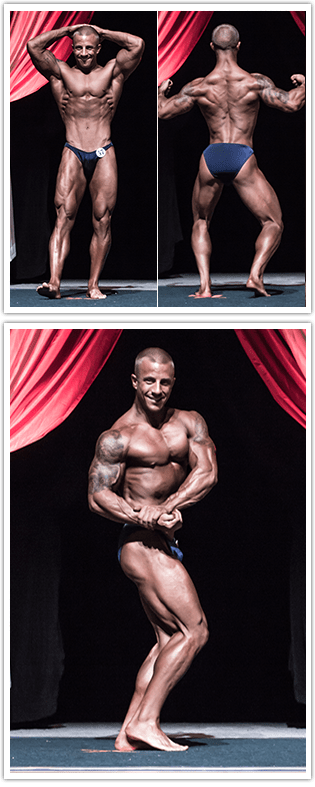 William West
I have changed and improved on just about everything gym related since I started training at MI40. I discovered muscles that I did not know existed and that have never been trained before. Why? Because I was actually using them.
My previous lagging body parts could arguably now be my best. My training execution has everything to do with that, really focusing on initiating with the working muscle and keeping that tension through the entire range of motion.
I went to Joe and Bryce about a year or so ago determined to compete in my first bodybuilding competition, they sat me down and explained to me what needed to happen and how we were going to go about it and from there…we went to work. I learned a lot throughout the process, not only about training and nutrition but I also learned a lot about myself. Bryce and Joe pushed me to limits that I didn't know existed and I can't thank them enough for that. The mind can be your worst enemy if you let it, not only when you're on your last leg of a quad workout with Bryce, or Joe hasn't gave you carbs in a week, but more importantly in everyday life.
IMO after training with these guys for some time now, they are the some of the most knowledgeable people in the industry and I would recommend them to anyone who was looking to be pointed in the right direction. They want you to achieve your goals just as bad as you do. Get ready to work HARD and be pushed to limits that you considered unreachable. This is truly the best gym environment and people that I have been around and I look forward to getting back to Tampa to prep for a show in 2017!
William West
I look forward to getting back to Tampa to prep for a show in 2017!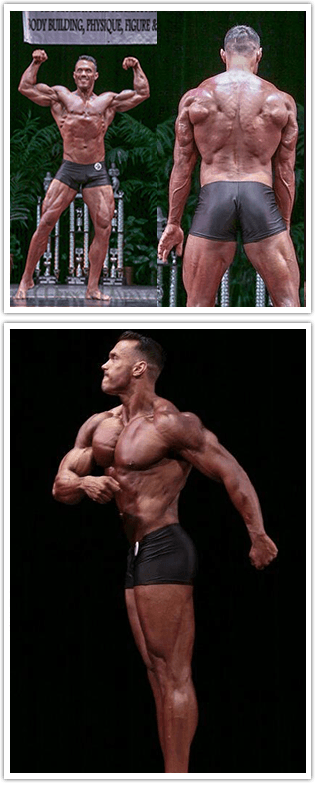 Frank Rich
When I made the decision to compete in the Classic Physique division this year I knew I needed to change my approach to contest preparation. Having competed in bodybuilding since 2009 and most recently WBFF Male Muscle Model last year, there was never an issue with "getting in shape/getting shredded", the issue would be in how I felt in those final weeks and the weeks following a show. Now I know the prep shouldn't be "easy" by any means, but a person should not fall into a deep depression every time they pushed their physique to the limit, and that was the case with me. I had been following Joe and the mi40 crew and what they were teaching for quite some time, just through their social media or any other free content they put out there, and I knew they took an educated approach to working with their clients. One of the things that I would say really impressed me before even working with Joe was in our first meeting together, two topics we discussed was overall gut health and digestion and the fact that I needed to bring up my delts (Joe looked at me in a t-shirt and was able to tell me that). These 2 conversation points had me leaving the initial meeting feeling very confident about the decision I was going to make to work with Joe because a.) the fact that my health was a top, had me believing that even as we approached the show and really started to push that "healthy" factor with prep, that my body would still be proficient and running optimally and b.) the fact that he could eye an weakness in my body just sitting there with a t-shirt on made me believe that he truly had a gift for looking at physiques and I would be in good hands handing over my training, and he would set the plan for bringing my physique to the best it ever had been.
One of Joe's greatest strengths as a trainer is his ability to explain the why and how each exercise or movement is optimal for your specific body mechanics. This makes each training session much more than just a workout, it is a learning experience, and you leave that session not just with the feeling of having some of the best workouts you've ever had but with the tools necessary to take your own training to another level, as he has equipped you with the knowledge and information necessary to apply those techniques on your own. And for someone like myself who has been lifting weights and training for more than half of his life, having someone humble you to the point where you feel muscles working in a way you have never felt is a great experience. Joe has done an amazing job and learning the body's mechanics and how to put the mechanics to work in a way to really develop the physique through resistance training.
Our prep together was one of the smoothest preps I have ever taken part in. There was never a moment of panic, and it just seemed that every time we met, just slight adjustments would need to be made to either the nutrition or training. This was definitely due to the fact that Joe did an unbelievable Job of setting the tone of the prep from the beginning, and gradually increasing volume allowed us to never really have to make huge adjustments to the nutrition. Physically not only did he bring me to my best physique ever, but the way the I felt mentally and emotionally during the final stages of the prep was amazing. I have and will continue to let anyone that asks know that working with Joe for a contest prep and training is well worth the investment, and for anyone who is looking to gain both experience and knowledge of how to optimally train, they need to get over to the mi40 gym for some time working with "The Hypertrophy Coach"
Frank Rich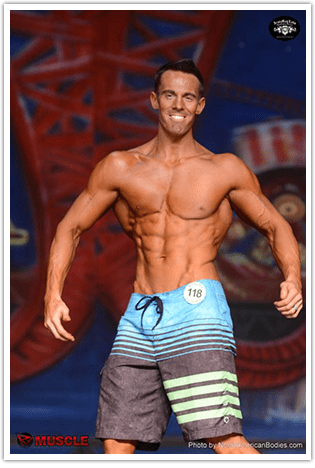 Andrew Wengert
I was introduced to Joe about four years ago. What initially impressed me about him was his desire to be at the top of his profession. This was apparent through his frequent travels across the country to attain numerous certifications, knowledge and expertise that is necessary to be an elite level personal trainer.
As a former division one athlete with a bachelors degree in exercise science, a certification as a strength and conditioning specialist, and now working in my current profession as a doctor of chiropractic, I consider myself very knowledgable when it comes to the human body. I have been competing in the men's physique division of the NPC for the past three years and whenever I have a question about my training regimen I consult with Joe. I discuss with him regularly about the optimal execution of exercises, diet, supplementation, and training periodization to ensure I achieve the best results possible.
For my most recent competition I utilized his bio signature/bio print system to measure my body fat percentage. The system not only gave me my body fat percentage but also provided me with information about hormone imbalances and ways to correct these through training, diet, and supplementation.
As a chiropractor, I have co-managed patients diagnosed with serious musculoskeletal conditions with Joe. I have complete confidence in Joe's knowledge of biomechanics and his understanding of my patients' conditions that I know he will effectively and safely train them.
I cannot recommend Joe Bennett highly enough. His training methods are second to none. He has the knowledge and the tools to take even the most experienced athletes to the next level with their physiques and performance.
Andrew Wengert
Personal trainer, Division one athlete with a bachelors degree in exercise science, Certification as a strength and conditioning specialist