Do your workouts suck?!
I guarantee my workouts are better than your workouts or your money back.
Get instant access to the most effective muscle building workouts on the planet inside my HypertrophyCoach app. I guarantee that my workouts will transform your physique in 12 weeks or your money back!
Get 7 days unrestricted access to everything in the HypertrophyCoach app for 7 days, you can cancel anytime.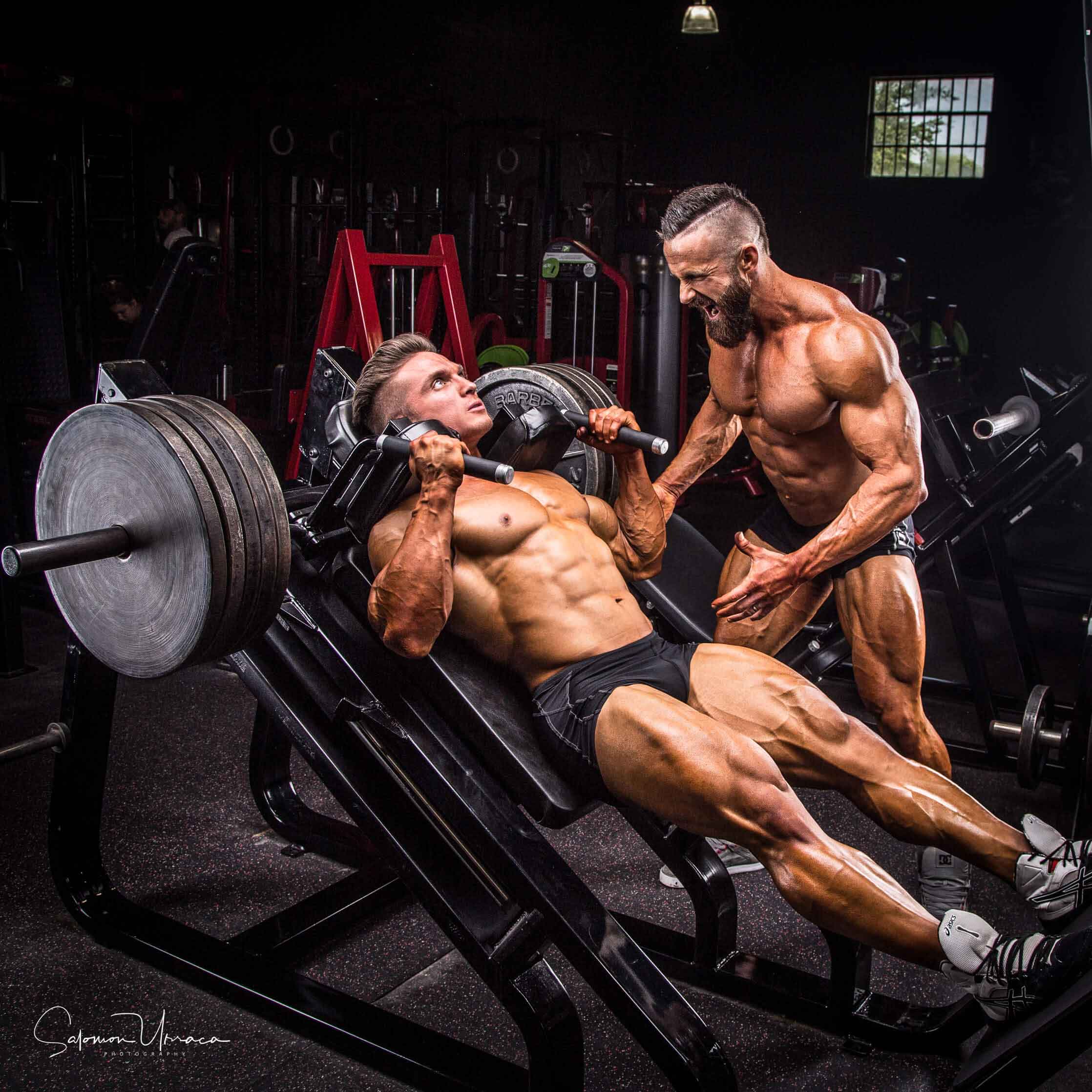 What makes the HC
app so powerful?
25+ Workout
Programs
12 Week perioized programs for every goal, from total body workouts to bro splits, strength or dad bods, I got you covered.
Personalized
Nutrition Plan
A nutrition plan that adjusts with your progress to keep you on track with your goal. Track everything in the app.
Education
Hundreds of hours of video education from the basics of building muscle to deep dives into all the things muscle building nerds like me love!
Community
Private forums all under my watch, with my 2 assistant coaches Bryce & Ali helping out to answer all of your questions with personal voice replies.
Over 25 workout programs
12 Week periodized plan to reach your goal
This program is designed with more of the "90's bodybuilder look" as the goal. For whatever reason, 90's bodybuilders, proportionately had huge bubbly arms and quads, compared to other body parts. So for programming, that translates to more arm and quad emphasis.
This program is designed for figure competitors (or anyone that wants to look like a figure competitor/action figure/super hero). The first priority for the program is to create the most dramatic v-taper or X-frame possible.
If you want some BIG A$$ legs...this program is for you. Not just big quads, but huge glorious glutes, hanging hams, and colossal calves...I got you! There are two separate lower body days, one with more quad focus, the other with more posterior chain focus.
If you want arms like Phil Heath...well, get his parents and his genetics, cause that's likely what it will take… But, if you want YOUR arms to be as big as they can be - this program is for you! This program is also one of my favorite styles of programs, as I would consider it a push, pull, lower hybrid.
It is also a balanced split, meaning volume is evenly allocated to every body part, and nothing is prioritized. Off days are programmed as needed, but I would recommend 2 off days per week, 1 after chest/calves/abs and one after arms/forearms/abs.
This program is also one of my favorite styles of programs, as I would consider it a push, pull, lower hybrid. Keeping the focus on big "meat and potatoes", "logbooked" movements...while progressing to some brutally dense bodybuilding style volume towards the end of the program.
The program is designed to get you wide AF. Like, you'll need to turn sideways to walk through doors wide. Like, a CRAZY v-taper wide. Like, you wanna look like a real life super hero wide.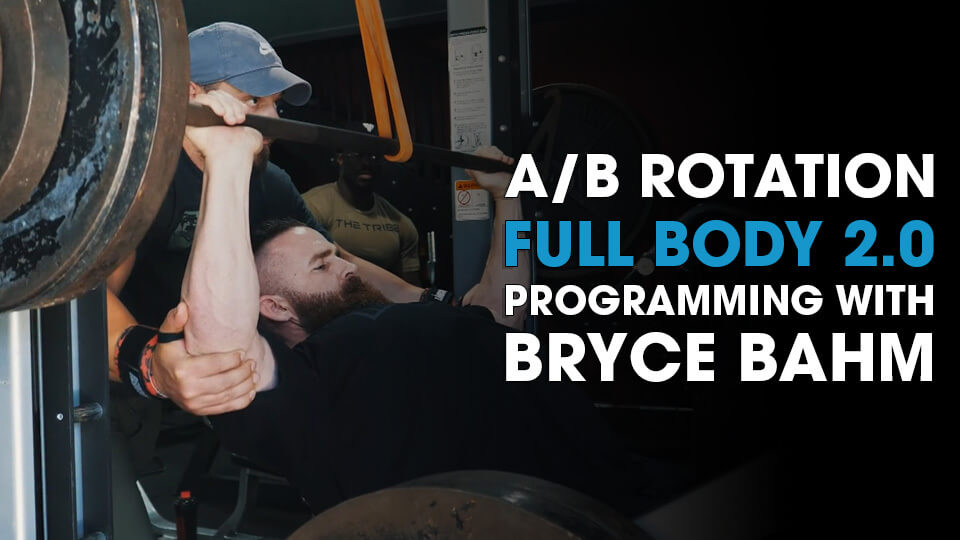 This program is a nice starting point for a beginner, but also has merit for the advanced lifter to be able to take a step back and spend time refining the principles that drive results with muscle. The Total Body Program is 12 weeks in total.
This program is great for beginners to intermediate lifters looking to fully take advantage of their "newbie gains'' phase. The program revolves around what most new lifters really need to focus on: tracking and progressing big "Meat and Potatoes" exercises.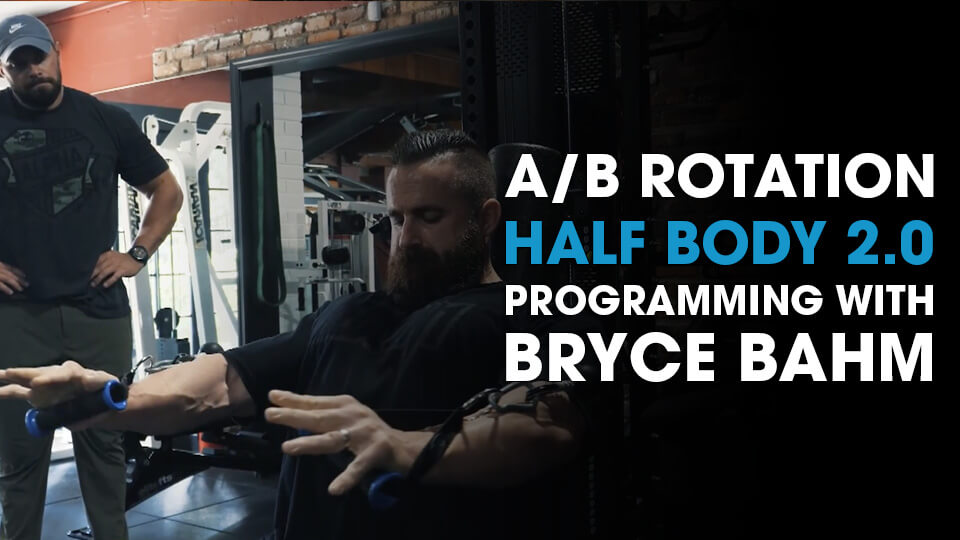 This Half Body Program is a nice place for intermediate to advanced lifters. For the intermediate it's an exceptional place to get a nice balance of muscular volume and frequency - a good way to quickly build a muscle building skill and condition it.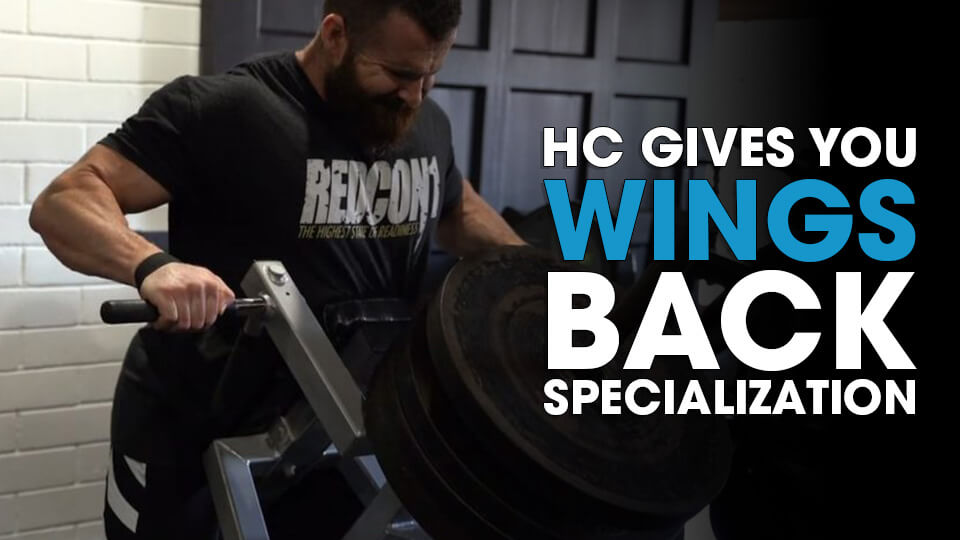 Do you want a wide back? Or a thick back? Whatever you said: Wrong answer. You want both. This program is also one of my favorite styles of programs, as I would consider it a push, pull, lower hybrid.
This is the program I designed specifically for Laszlo Kiraly. He is a Hungarian Classic Physique pro. He will be using this program in preparation for the 2022 season. His goal is to re-qualify for, and compete at the Olympia.
This is the exact program I have designed for my wife. Her goals are to prioritize her lower body over upper body. In her words, she wants to have: "HUGE glutes, quads and hams like an Olympic Sprinter". For upper body she wants big delts, and a defined/strong looking back emphasizing a "v-taper" with, much less focus on chest, upper traps, and arms.
If your goal is to have pecs so big that when you walk into a room they get there 5 minutes before the rest of your body...this program is for you. This program is also one of my favorite styles of programs, as I would consider it a push, pull, lower hybrid.
This program is designed to for those that want to be HUGE and HUGELY STRONG. And strong specifically within the "big 3" lifts. 12 weeks of programming to have you hitting PRs and carrying more lean tissue than ever before.
This is possibly one of my favorite programs. This is a nice translation for those moving from intermediate to advanced. And provides a great "hybrid" of a transitional strength and bodybuilding program. Although the program progresses to a fairly advanced level, I could argue it could still be great for beginners, because a lot of people find this split enjoyable.
This push / pull / lower split is designed for really anyone, from beginner to advanced. It has a balanced approach of frequency and volume which makes it fit a multitude of goal sets. If you are coming from the 1/2 Body split, this PPL split is a seamless transition forward to the next step into advancing your training.
Are you feeling beat up? Always sore, exhausted, can't get a pump and havent been progressing on your lifts? You MAY need a recovery phase before you start your next program. And this isn't your grandma's recovery phase (I don't know what that even means - but it sounds cool).
It's Brett Wilkin's off season program preparing him for his 2023 Olympia debut. His top priorities are Legs, Delts and Arms
It's is being used to "bridge" between shows and/or bulking (growth) phases. The main goal is to maintain, or progress, straight sets in lower rep ranges, while working within estimated minimal effective volume ranges.
Have you seen the progress Terrence Ruffin has made the last few years? Have you seen what he did in 2020? Moving up to 2nd at the Arnold. And then later that year to 2nd in the world? This is the exact program we used from the Arnold, leading up to the Olympia.
This is the EXACT program Terrence Ruffin used for his 2021 prep Mr Olympia. It is an advanced program not for the faint of heart, with slightly more emphasis on upper body.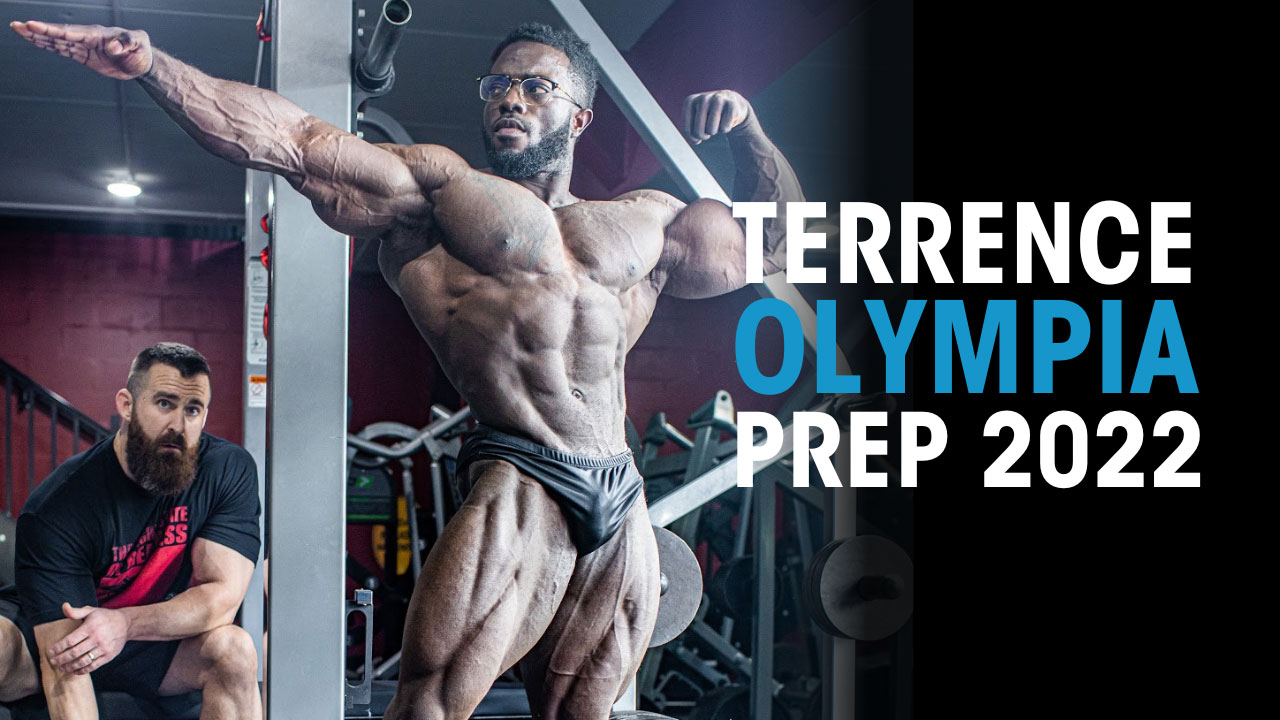 There is more frequency for arms, back, chest and calves. All sets listed are working sets. All working sets are taken to failure (0RIR). Rest time is 2-3 minutes before working sets.
The is a nice "in the middle" program for those transitioning to from beginner to intermediate. The program alternates between upper and lower days. The higher frequency will still allow you to arguably progress at a faster rate, compared to a "bro split", but this program also includes a bit more isolation work as arguably you may need a bit more stimulus per given body part.
Meet Your Coaches
Joe & the team are here to guide you every step of the way with private voice notes to your questions
Joe Bennett
Joe "Hypertrophy Coach" Bennett is one of the most recognized, well-known and respected trainers in the fitness industry.
Bryce Bahm
Since entering the health industry in 2007, he has had the pleasure of working with thousands of different men and women with a multitude of different backgrounds, levels of experience, and goals.
Eli Hargis
Coach Eli Hargis has been consistently lifting weights for 15 years and have been an in-person trainer, training a large range of clientele for the past 7 years. Eli has his NSCA-CPT, and has gone through the N1 Biomechanics and execution course.
Over 30,000 members
Transformed their physique with the HypertrophyCoach app
My promise to you..
I am so confident you will get results with my programs I will guarantee it. Start your free trial today and take a look around the app, get your workout & personal nutrition plan for free.
Follow one of my programs for your goal, give it everything you have and stay on track with your nutrition using in the app nutrition tracker.
If at the end of 12 weeks you are not 100% satisfied with your results I will personally refund your money no questions asked. Just drop me an email and I will send you the payment same day.
So what have you go to lose?
Joe Bennett - HypertrophyCoach
Here's what you get..
New Golden Era Optimized 12 week workout program
25 workout programs. Each one has 3 phases over 12 weeks (that's your workouts sorted for the next 5 years)
In app workout log to track your progress
Personalized macro nutrition plan for your goal
In app nutrition logger
Forums with personal voice messages from Joe, Bryce, Eli
BONUS: All future programs
BONUS: Over 100 hours of education videos
12 Weeks money back guarantee: Try any program for 12 weeks & if you are not 100% satisfied with your results for any reason I will personally refund you, no questions asked.
Frequently Asked Questions
Choose your plan to start finally building muscle!
You get 7 days free access to try everything in the app, cancel anytime
All prices are in USD, your subscription will auto renew at the end of each period unless cancelled, you can cancel anytime in your account. Terms & Conditions